THE TEAM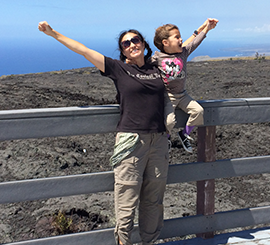 Emily Gonzales. Having lived and attended primary and secondary school in Central America, the Caribbean and Europe, the daughter of US diplomat and B&G founder Ray Gonzales, Emily brings a rich life experience to her work. Emily is passionate about empowering individuals and organizations to capitalize on their assets in order to leverage challenge into opportunity; out of crisis can come innovation and community building. Emily's professional background includes public policy ( at the Assembly Budget Committee and the Latino Legislative Caucus of the California State Legislature), youth leadership and service learning curriculum development (at California State University, Monterey Bay), and organizational management (leading grassroots organizations focused on arts education and sustainability as well as mentoring several startup organizations).
In 2015 I completed a professional development sabbatical earning my MA in Communications at the University of Hawaii. As a researcher, I explore social capital generation in socio-technical systems, specifically online social network sites. My practice is the facilitation of dialogue and decision making among diverse stakeholders that is rooted in wellness writ large. I am inspired by and indebted to my daughter Dylan, all peacemakers past and present, and a healthy planet.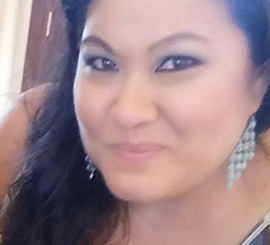 Mica Hashimoto, office systems guru and Reiki Master, leads our firm operations and finance team. With a wealth of knowledge of traditional and native methods of conflict resolution and healing, such as ho'o pono pono, Mica also contributes to the team developing our growing library of resources and is instrumental in our internal professional development.
I believe in family and the idea that such a unit is comprised of much more than those who are related by blood. I further believe that while we each have a unique path to walk, it is with the help, motivation and love of others that helps drive us forward to reaching our goals. With that in mind, I envision working with BGCG to build the "village" that will help to serve ourselves, and others, for the highest good. With a focus on whole-body wellness, I look forward to working hand-in-hand with others to help them achieve balance in all areas of their lives. In being whole, they will possess the tools they need to pay it forward and in turn, do the same for others.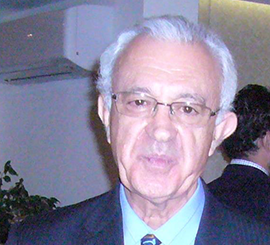 Iraj Maquipour, Executive Vice President of Capital West International, holds a masters degree in Political Science from San Diego State University. He served as a personal banker and is currently involved in the import export business utilizing collaborative negotiations skills as a facilitator and consultant to multiple vendors and buyers throughout Europe and the Middle East.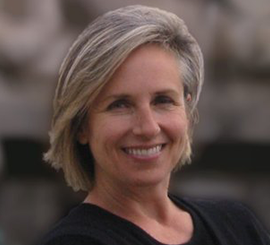 Rebecca Perry is a seasoned leadership coach and consultant with over 20 years of experience in the private and public sectors. Partnering with leaders at all levels in the organization, she supports clients to identify and expand their strengths– and achieve increased effectiveness. Rebecca's early management career included coaching and training the management team of a Fortune 100 company, where she was recognized as being among the top internal consultants. As an independent consultant, she's successfully coached and developed leaders at HP, Mentor Graphics, Microsoft, Nike, Bonneville Power Administration, the State of Oregon, universities, and a wide range of small and mid-sized organizations. Clients describe her approach as focused, insightful, engaging and results-oriented. In addition to holding dozens of certifications in tools such as the MBTI and Hogan Personality Assessment, Rebecca is a certified mediator, a member of the International Coach Federation and affiliated with Accomplishment Coaching. Her Masters degree is in Applied Behavioral Science and Organizational Systems.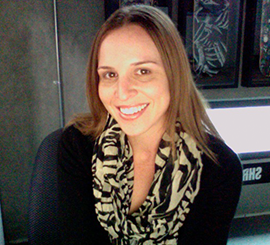 Angela Rhodehamel comes to BGCG from action sports video production, leading a team at RIDE Channel to grow subscribers to over 1 million in just under 4 years. She is heading up the team here to grow our own library of instructional videos and online tutorials. Bilingual in Spanish, she will also be a key player in growing our Spanish language training and facilitation.
In a few words I would describe myself as such: An avid yogi, a meditator, a communicator, a jester, an artist, and an adventurer. A photographer, videographer, and capturer of the world via pen and lens. An avid supporter of civil rights, an activist for change, acceptance, and peace. A lover of the outdoors and all activities whether sand, land, or sea. A hopeless romantic, a believer in the best in people, and a faith that good with prevail.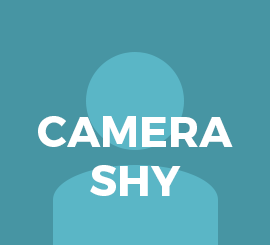 Vicki Sparks's facilitation skills reflect a learning curve of 30 years as a community organizer, business woman, mediator, and facilitator. Vicki has been a member of BGCG for the past 15 years. In her relationship with the group she has served both as a training facilitator, meeting facilitator, intervention process designer, assessment designer & implementer, and coach to union and management leadership. The group has called upon Vicki to handle some of the "messiest" of organizational conflicts and negotiations we've been handed by clients.