BGCG FOUNDERS

Our founders, Steve Barber and Ray Gonzales, came up through the civil rights movement to believe in the power of participatory democracy, and peaceful resolution of conflict. Our firm was established in 1991 to give people the practical tools and skills necessary to live out these values, and to be of service in influencing the trajectory of our communities.

Ray, elected the first Latino Assembly member from the Central Valley of California in 1972 and founding member of the Latino Legislative Caucus and Steve, his primary political aide and district coordinator, were both challengers to the status quo of government. They began to understand a template of "what not to do" as they witnessed the politics as usual destroying relationships between stakeholders and undermining the public's trust of the process. Armed with this template, they set out to bring positive transformation to organizations and communities.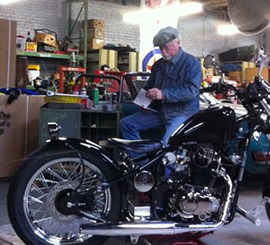 Steve Barber
After serving as the top aide to two California legislators and as a Deputy Director in an office of the California Health and Welfare Agency, Steve held the posts of executive secretary and Deputy Director of the Public Employment Relations Board (PERB) during his 15 years with that Agency.  While involved in the legislative and regulatory processes of State government, Steve found multiple opportunities to utilize a principled, interest approach to communication and decision making. Steve was invited by the United Nations to be one of 10 people from the United States to attend the first ever international conference convened to develop methods of introducing and sustaining interest approach negotiations and relationship principles to employers and unions.  He was recently invited to help create the first Institute to introduce collaborative and interest-based decision making principles as an effective and legitimate practice for organizational development to the international business and government communities by the Association for Quality and Participation. For 18 years Steve has served as an instructor in the University of California at Davis extension program teaching classes in labor relations, organizational development, and effective negotiations techniques. These classes are part of certificate programs in Labor Relations, Project Management, Business Management, and Human Resources. The University has solicited Steve to serve on a newly created advisory committee for the development of a Certificate Program in Organizational Development/Effectiveness. Upon his graduation from UCLA with a degree in Political Science, he attended graduate school in Political Science and Philosophy at San Diego State College. Steve has been contributing to the development of curricula for the Political Science Department of San Diego State in mediation as a component of their Interdisciplinary Degree Program in International Conflict Resolution.  Annually he presents a seminar on decision making to the Graduate School of Political Science at San Diego State.  Steve frequently presents to state and regional conferences on the subject of employer/employee relations, organizational development/effectiveness, and change initiatives.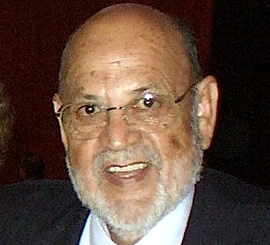 RAY GONZALES
is a member emeritus of the faculty of the Institute for World Languages and Cultures at California State University, Monterey Bay. He began his teaching career at Bakersfield College in 1965. He was on the founding faculty at Cal State Bakersfield in 1970 and subsequently taught at Cal State Long Beach and Sacramento State University. In 1972 he was elected to the California State Assembly as the first Latino legislator from the San Joaquin Valley and was a founding member of the California Latino Legislative Caucus. He was later appointed by Governor Jerry Brown to the first Public Employment Relations Board. From 1980 to 1990 he served as a political officer and labor attaché in the Foreign Service of the United States, with tours of duty in Guatemala, Barbados, Belgium, and Washington D.C., where he served as Director of the Latin American Program of the Refugee Bureau. In 1993, he was appointed Director of Recruitment for the U. S. Peace Corps by the Clinton Administration. In January of 1997 he joined the faculty of CSUMB. His Ph.D. from the University of Southern California is in Latin American Studies. Until his retirement from CSUMB in 2004, he taught history of Latin America and Mexico as well as U.S. History and Politics, and U.S. Foreign Policy in Third World Nations. He has published more than 200 articles on such topics as Healthcare Reform, U.S. Foreign Policy, Education Reform, Diversity, History and Culture of Latinos in the U.S. and American Politics and Culture. Ray is a leader in the fields of diversity training, ethnic studies, education, foreign affairs, labor relations, and local, state and federal government. Ray served in the US Marine Corps.